Cape Cod Fishing Report
Pushlished On: May 5, 2023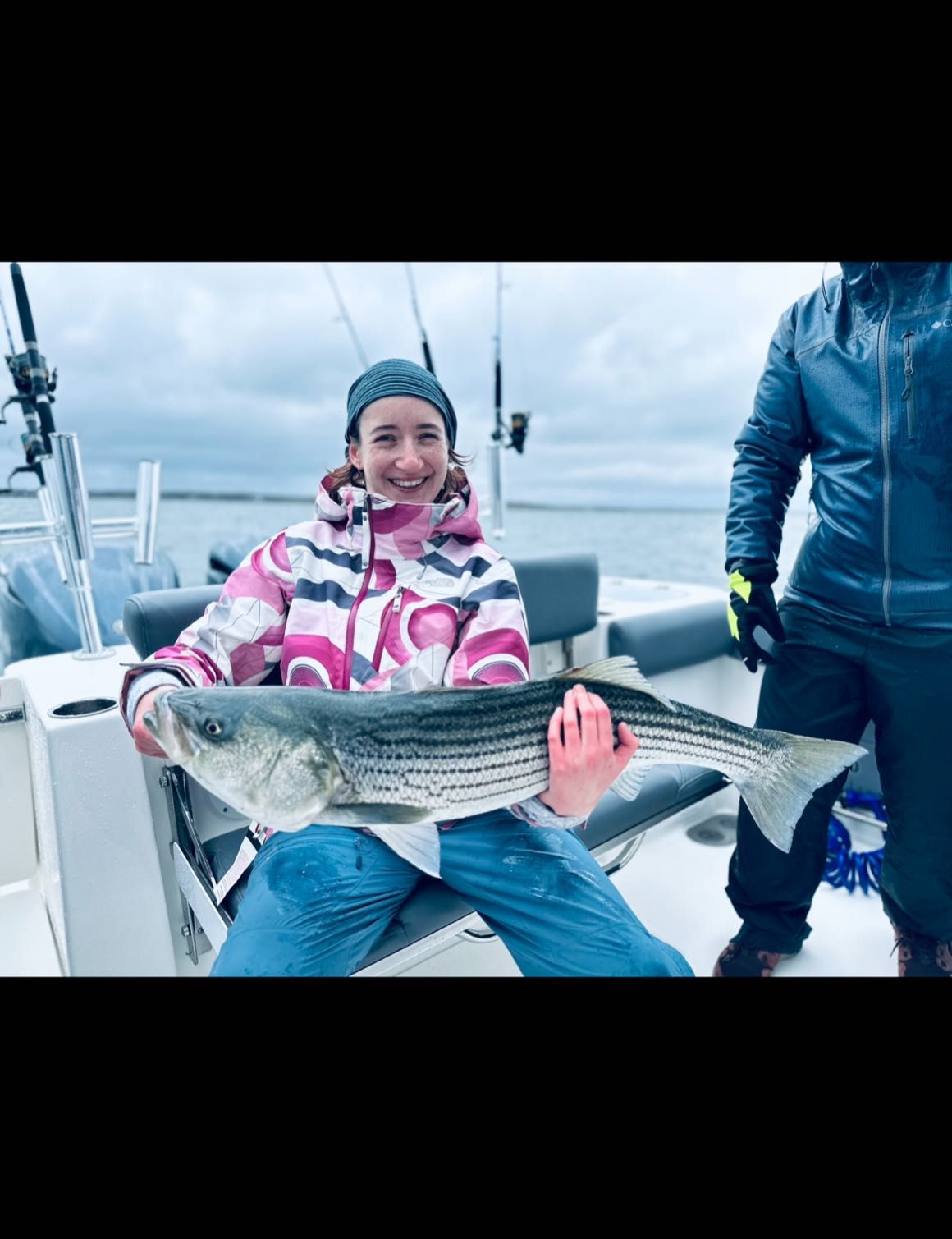 Cape Cod Fishing Report
Pushlished On: May 5, 2023
Beginning of May
Cape Cod
The beginning of May and no boats to be seen in the rain and wind. The new @nauticstarboats 28XS took to the rough seas like a champ. Some fine tuning done by @gs_marine has this rocket ship flying from one fishing spot to the other.
These fish were so big (34 7/8) our clients had trouble just holding them up for pics, before we made sure they were swimming safely back to grow for another day. The day had keeper size(28- less than 31 inches) this year for fish-n-chips. Tons of smaller schoolies for the catching also. All in all the rain and wind has been great to us this season. Back at it first thing in the morning for another charter. Book now while the fishing is just getting started. Keepin it Reel.
Game on lures and Daiwa gear made the catching amazing today. We stayed dry in the new Simms Pro Dry gear. Thanks to all our partners this season.
www.capecodcharterguys.com #gameonlures #Albies #striperfishing #blackseabass #tataug #scup #fishing #striperbass #capecodfishing #striperbassfishing #capecodcanal #capecod #charters #capecodcanalfishing #capecodcharterguys #hunting #summertime #onthewatertour #adventure #marthasvineyard #ocean #onthewatermagazine #daiwaUSA # simms #capecodfishingcharters #deepseafishing #nauticstarboats #gandsmarina
Gear & Tackle Used:
Game on lures




DaiwaUSA




Simms fishing gear




Nauticstar boats




G&S Marine
Popularity
No Other Anglers
Water clarity
Cloudy, 1-2 Feet
Scenic setting
Rocks/Boulders
Weather data
Forecast
Weather at 05:39 pm
Cape Cod Charter Guys Available Trips