Cape Cod Charter Guys Customer Reviews
Ratings & Reviews Summary -
5.0045 reviews
Captain Ross and his mate JJ gave us an unforgettable experience. The bite was slow and finicky at first, but Ross went out of his way to make sure we got on the bite. We got on a few slot sized stripers, and on our way back to the marina ran into a school of monsters that were smashing the top water. It was a great day and we will definitely be booking with The Cape Cod Charter Guys again in the near future.
Read More
Out on BB Thursday the 25th with Capt. Ross and his first mate in tough conditions. They made a great day out what could have been a lost day. Bouncing around pretty good in the wind and waves. We found fish and had a great time . The Captain is exceptional and handled the conditions with expertise. Looking forward to going out with them again in the near future!!
no more
Great day on Cape Cod fishing for Stripers with Captain Ross and 1st mate Capt. Jayden of Cape Cod Charter Guys. They had us on fish throughout the day in several locations. We were pulling in quality fish in almost every location and into fish way more than the surrounding boats. Always a great time out with the CC Charter Guys crew. Captain Ross' 28' Nauticstar boat is awesome! Very comfortable , fast and smooth riding to our spots, plenty of room for anglers to move around, etc. I highly recommend taking a trip with Cape Cod Charter Guys.
Read More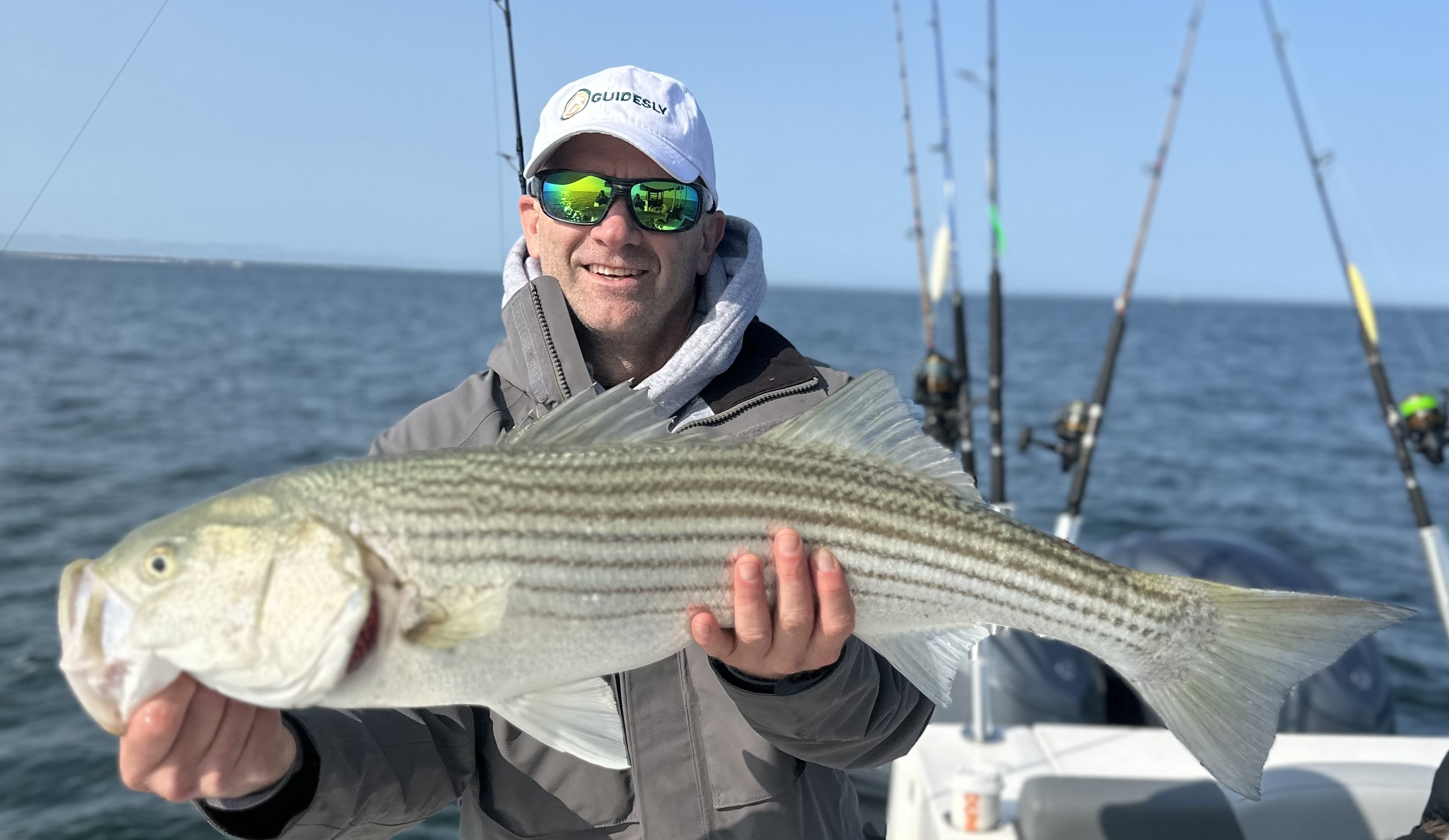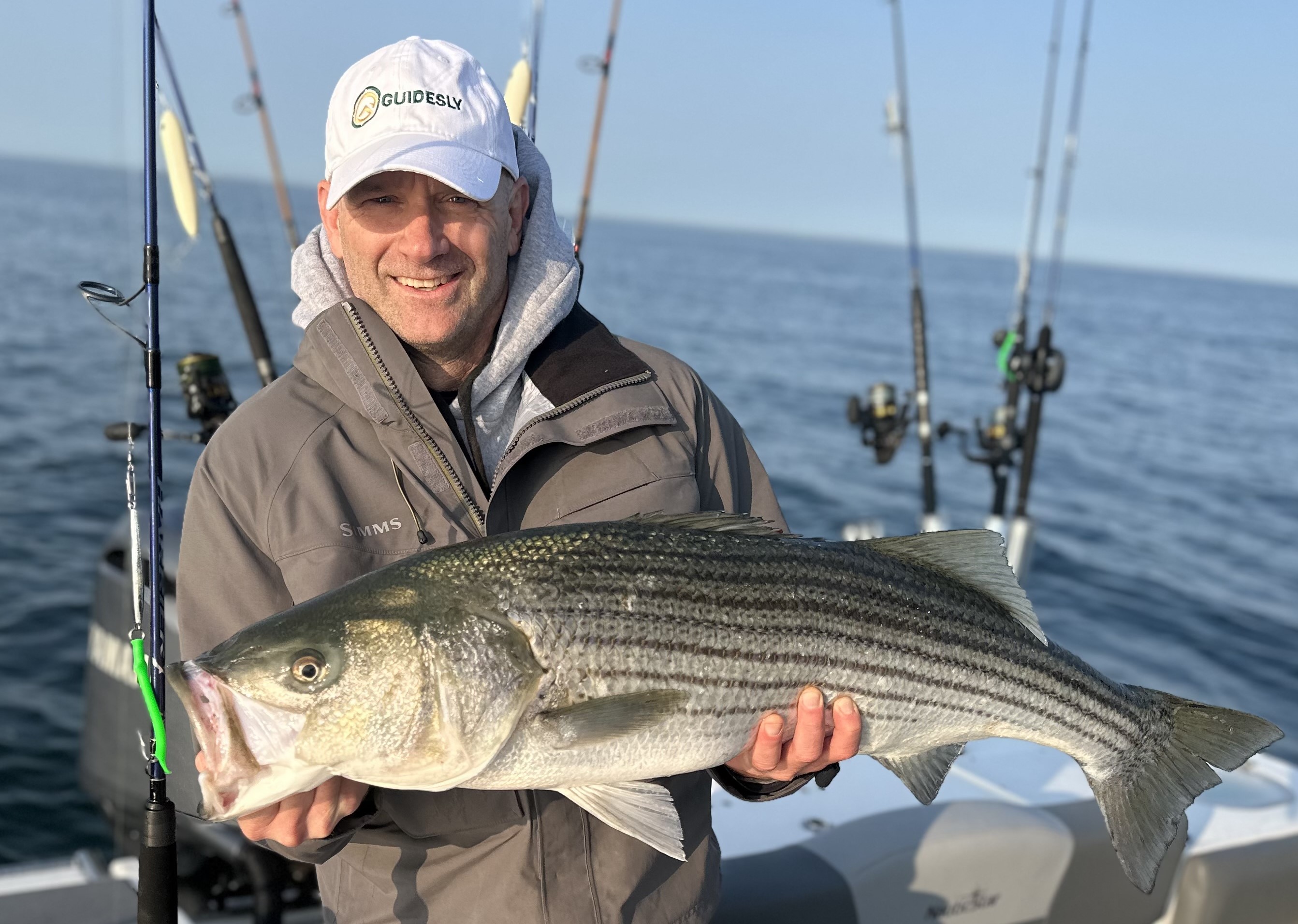 David Lord
November 1, 2022
Great time down Cape Cod with a great guide. We were on Stripers all day long and caught plenty of fish. Great day, highly recommend Captain Ross.
no more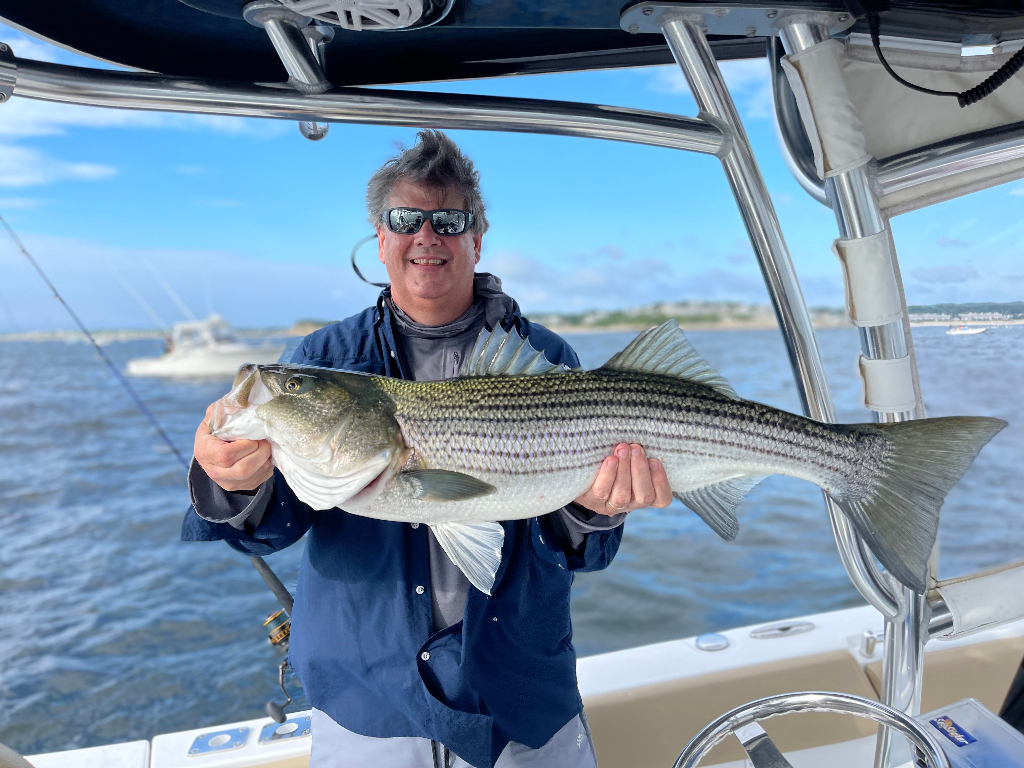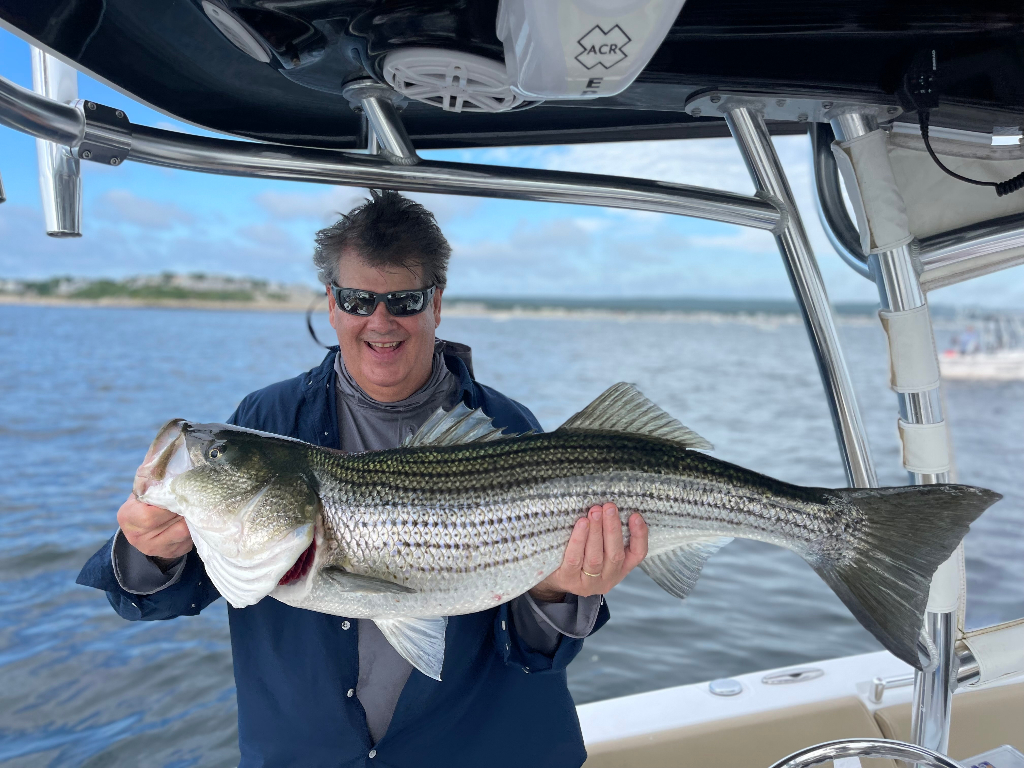 DL
David Lockett
October 14, 2022
Great trip, especially for October! Captain Ross and JJ were beyond helpful and a great time to fish with. Highly recommend if you want to be put on the fish and have a great experience.
no more
PH
Patrick Haverty
October 10, 2022
Phenomenal experience with Captain Ross and his first mate JJ this past weekend.  I put quite a bit of work into researching fishing charters and spoke with several Captains and companies before choosing Captain Ross. From our phone call, I was confident Captain Ross was knowledgeable, professional, and friendly. He answered all my questions, set proper expectations, and provided a detailed text 2 nights before departure.  When we arrived, Captain Ross and First Mate JJ were there to greet us, and help us aboard. I brought my wife, father in law, and brother in law (all who have quite a bit of experience fishing) and we had an excellent trip.  We caught lots of fish, leaned tons about the ocean, and most importantly were impressed with the overall experience Captain Ross and First Mate JJ provided. We will definitely be back next season. If you're looking for a great experience on the water look no further. 
PC
Patrick Costa
October 7, 2022
Can't say enough about Capt. Ross and first mate Jayden--they are simply the best in the business, period. We have gone on numerous trips with them in what has become an annual tradition. They are highly knowledgeable of the local waters and the fish that inhabit it, and they're 100% dedicated to making your experience with them the best. Look no further--you won't regret it.
no more
JT
Jay Tinsman
September 21, 2022
Captain Ross and JJ were phenomenal!!! They were extremely knowledgeable on what to fish for, where to fish, what to use and when and how to fish!!! They had an exceptional boat that was very clean and great gear to use!!! Captain Ross and JJ were absolutely incredible and very nice and easy to talk to as well!!! Will definitely use these guys in the future as they went out of there way traveling all over the Vinyard Sound to make sure we had a great time and caught some fish!!!
Read More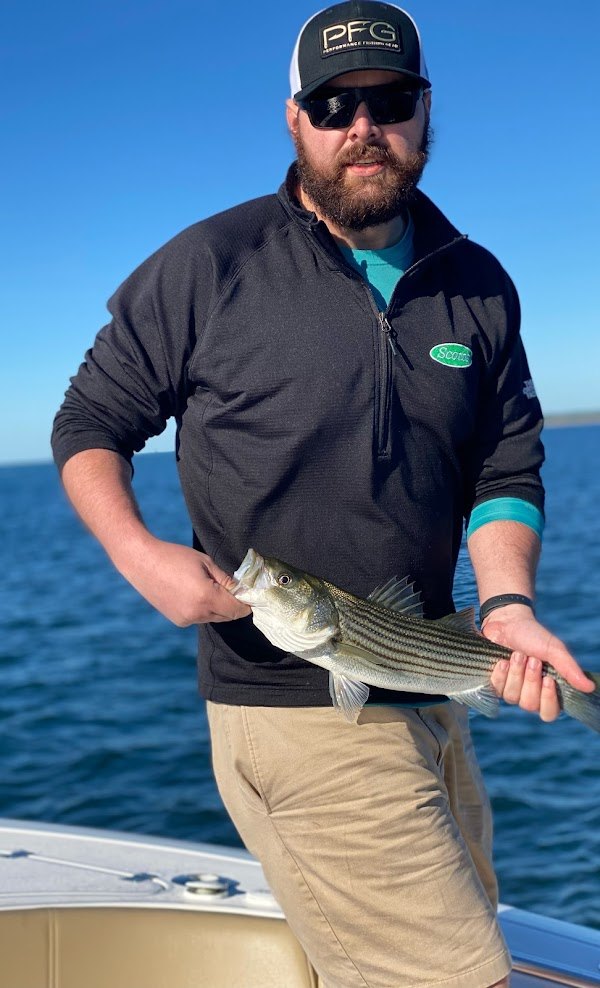 BD
Bruce Domaille
September 19, 2022
There were 4 of us on this charter and Captain Ross and his first mate took great care of us. We didn't catch any keepers, and not many fish, but I don't believe it was from lack of trying! He is very knowledgeable and wants to make sure you have an excellent experience while on his boat.
no more
JT
Jim Tinsman
September 3, 2022
Captain Ross and JJ were phenomenal guides!!!! Extremely knowledgeable on what to look for when fishing, where to fish, what to use while fishing, and when to throw lines in the water. They went out of their way to make sure we caught some fish, taking us all over the Vineyard Sound on an very nice, clean boat. They were very easy and nice to talk to as well!!! Would highly recommend taking a trip with these two!!! 
no more
GF
Gina Fries
August 25, 2022
15 year old twins caught a bunch of big deep sea fish which was their goal :) my husband uses a cane and was able to get on and off the boat easily. Views riding in and out of the harbour were beautiful. Good family trip. 
no more
EB
Emily Breguet
August 19, 2022
We had a great day! They took care of making sure we were on the fish, helping our 3 children fish, and were generally really nice guys! I would 100% recommend captain Ross! 
Read More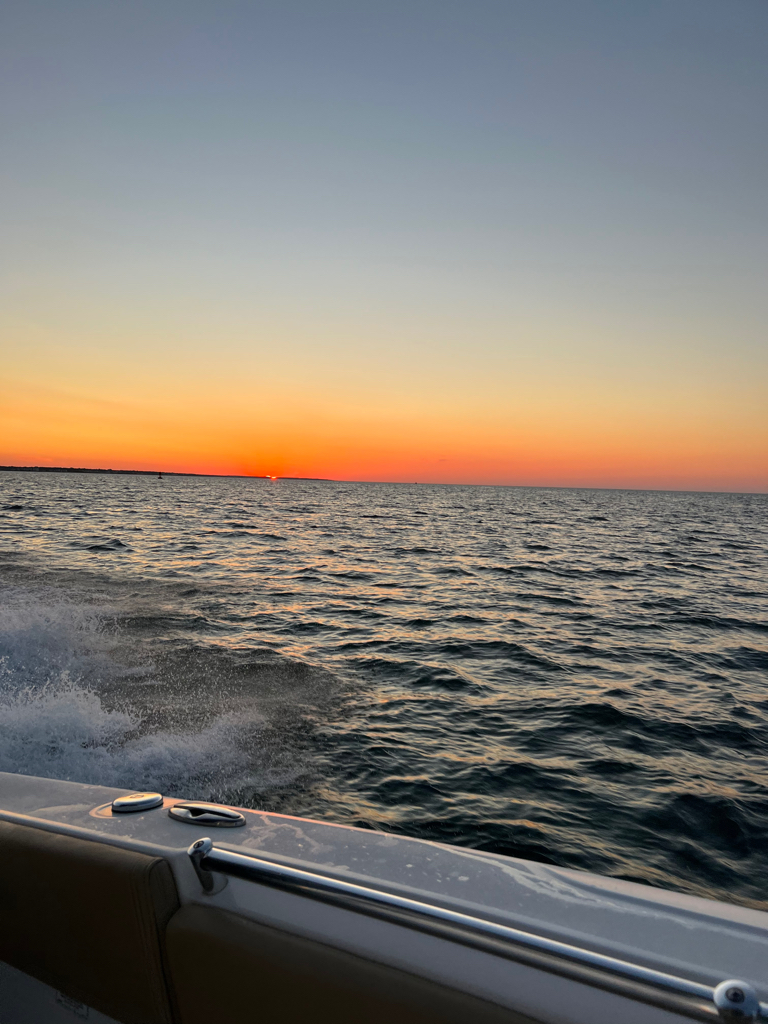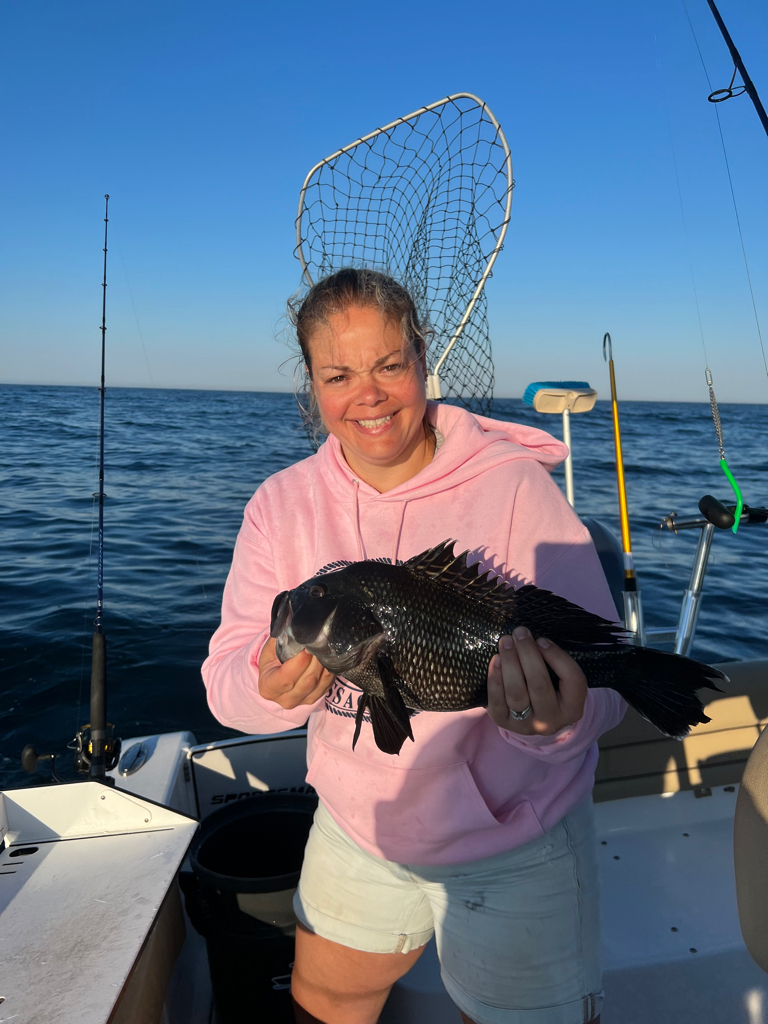 ML
Marc Lawrence
August 10, 2022
both captains worked very hard to put us on fish boats all around not doing so well and we hammering them you won't be disappointed
no more
BA
Ben Anderson
August 8, 2022
fantastic as always - Captain Ross always puts you right on the fish and we were busy the whole time. Don't pass on the opportunity for a little on boat sashimi from Jayden if you can!
no more
Great morning on the water with Captain Ross with me and my three teenage kids! Captain Ross knows where and how to catch the fish and ensure everyone has a blast. We couldn't have asked for a better excursion!
no more
Top Ranked Cape Cod Fishing Charter for 2023!
About Cape Cod Charter Guys' Reviews
If you are looking for the best fishing charters on Cape Cod, look no further than Captain Ross and his team at Cape Cod Charter Guys. Our reviews speak for themselves - our customers consistently praise us as the top fishing charter company in the area. But what sets us apart from other charters?
First of all, we have a deep knowledge of the waters off Cape Cod. We know where to find the biggest fish and how to catch them. Whether you're a seasoned angler or a first-timer, we can provide an exciting and rewarding experience that will exceed your expectations. And with our state-of-the-art equipment and expert guidance, you'll have everything you need to reel in that big catch.
But don't just take our word for it - check out our reviews!